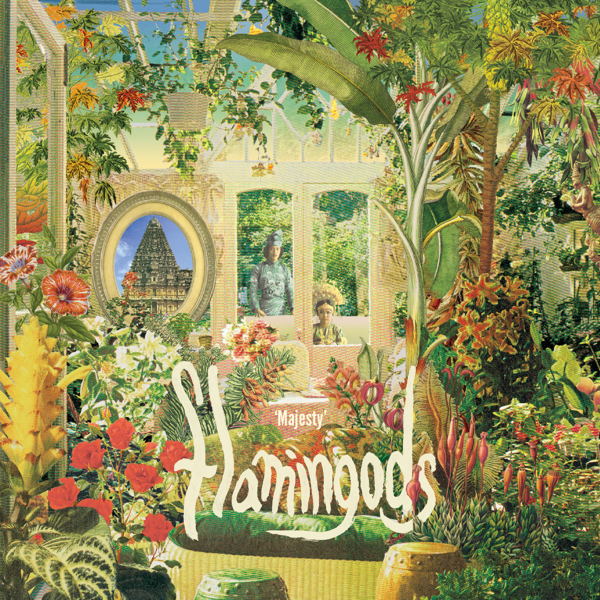 Majesty CD
"A little bit of Animal Collective, a little bit of Soundway's back catalogue, a little bit of electronic, tropical, Vampire Weekendisms. I love this album" (Gilles Peterson, BBC 6Music)
Flamingods return with 'Majesty', the band's third album and debut release on Soundway Records, out June 10th.
With this new album the five-piece have taken their sound in a new direction with a rich and multi-layered album brimming with diverse influences that reflect their multi-cultural backgrounds. The shimmering 10-track album crosses blissful psychedelia with a rich spectrum of the band's sonic inspirations.
'Majesty' was written and arranged with a conceptual narrative, cohesive both musically and lyrically, following the story of protagonist Yuka on his journey of enlightenment. The record is split in two, morning/light/good and evening/dark/evil that unravels track-by-track as the record plays out.
"Psychedelic music for the soul" (i-D)
"Prepare to be bombarded by bliss… Out of this world music" The Guardian