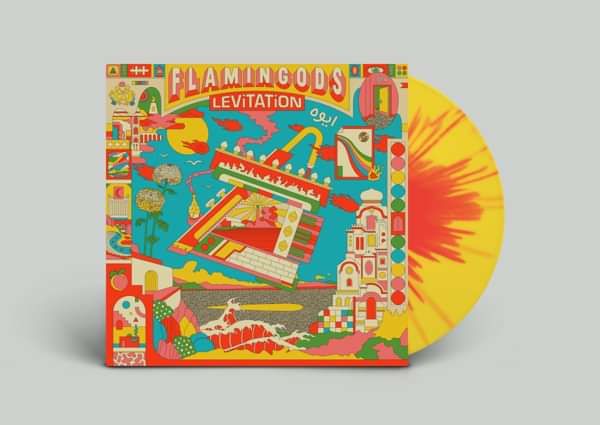 Levitation LP - Limited Edition Red & Yellow Splatter Vinyl - Signed
A special collectible repress of our 2019 album 'Levitation' - available in psychedelic Red & Yellow splatter and signed by the band!
Inspired largely by the disco, funk and psychedelic sounds coming out of the Middle East and South Asia in the 70s, the album channels these influences through a vision soaked in mysticism, positivity and sun-drenched imagery.
Levitation is the follow-up to Flamingods' breakthrough 2016 album Majesty and follows their Kewali EP release for Moshi Moshi in 2017 and a one-off release with Dan Carey for his Speedy Wunderground singles club.